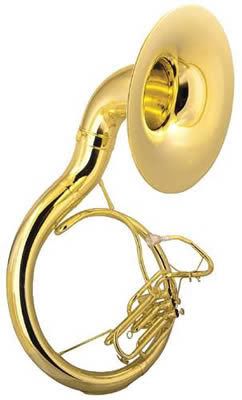 After a hiatus of several long months — and thanks to friends and colleagues both virtual and real for the support — I find myself more or less ready to resume my hobby of posting items of interest in translation for Anglophone and Lusophone readers.
The latter I translate and post to O Bicho Preguiça, whose mascot is the three toed sloth, symbolic of my slow but steady path to fluency in a final flor de Láscio.
Topics range over straight international business and finance, together with an abiding interest in foreign policy and the New Media, and an ongoing comparative survey of the journalism profession around the world.
Before diving back into business — I am open to new paid translation projects, by the way — I have had a fair amount of work restoring the good old Debian box after it crashed and died on me.
A local tech support shop – named after a stereotypical evil corporation with features in common with the Globo empire, Organizações Tabajara — was not really worth the money.
I was still obliged to mess around in Grub for most of a day, in order to retrieve-reset the root password, the cause of the original catastrophic loss of data and function. I had also expected the machine to return after having been thoroughly dusted. My wife thinks I am an overly cranky customer in cases like this.
Tasks at hand:
Sort through 6,000 e-mails
Reinstall social network analysis software
Update the Open Source Bloomberg Box …
… or, more plainly, my preferred RSS stream of RSS streams, suitably engineered for noise reduction and cross-referenced to keywords that serve as categories for my notes, as follow
 Accounting
Advertising
Agribusiness
Bioenergy
Black Markets
Books
Brazil
Business
Center-West
Civil Aviation
Colombia
Competition
Construction
Consulting
Consumer Affairs
Democracy
Energy
Electricity
Europe
Spain
FDI
Finance
Financial Services
Asset-Backed Finance
Banking and Brokerage
Consumer Loans and Credit
Derivatives
Factoring
Funds
Home Finance
Ratings
Food Service
Beverages
Foods
Foreign Trade
Gaucholand (South)
Globalization
Government Affairs
Monetary Policy
Government Services
Information Technology
Consumer Electronics
Government
Infrastructure
Airports
Ports
Sanitation
Water & Power
Investment Banking
Journalism
Legal Affairs
Intellectual Property
Life in Sambodia
M&A
Maritime
Media
Entertainment
Infotainment
Public Relations & Advertising
Publishing
mexico
military
Mining & Minerals
Nationalization
North
Northeast
Off-Topic
Open Sources
Organized Crime
Politics
PR & Advertising
Privatization
Public Policy
Income Redistribution
Labor Relations
Public Safety
Public Works
Public-Private Partnerships
Real Estate
Regulation
Antitrust
Conflicts
Disclosure
Money Laundering
Retail
Southeast
Technology
Outsourcing
Software
Support Services
Telcommunications
Telecom
Convergence
Tourism
Transport & Logistics
Commercial Aviation
Highways
Filed under: Black Markets, Business, Journalism, Life in Sambodia