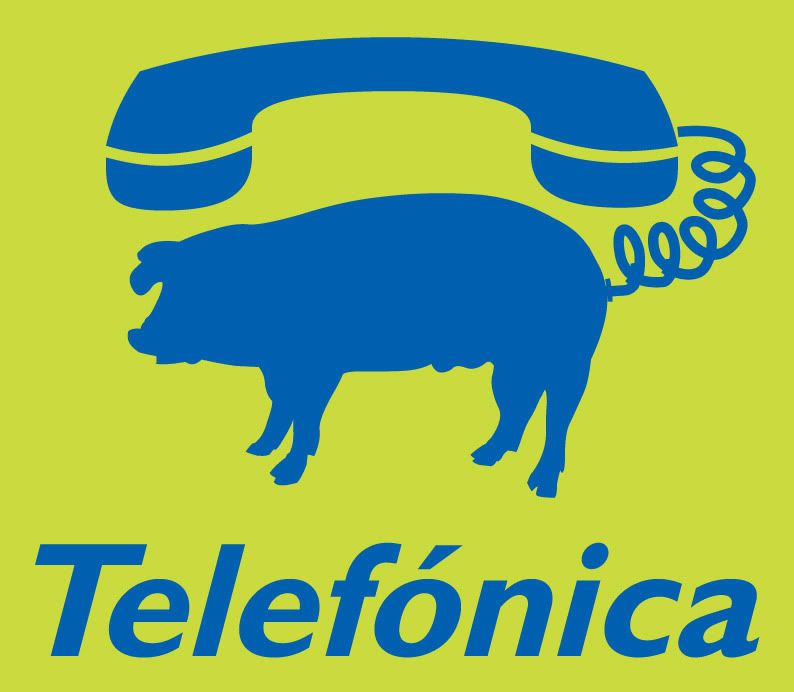 Vigilante consumerdom: angry Argentines spank the Spaniards. Source: Iconoclastas
Due to this situation, the information systems of the state military police, the state transit department (DETRAN) and the fire brigade were down. It was not possible to report crimes at police precincts or use some services offered by the Poupatempo state services department.
Telefônica diz passar por "evento técnico complexo e raro"; conclusão pode sair à noite: Valor (Brazil) reports rewrites the press release — burying the fact that the local equivalent of 911 emergency has apparently not been working for 24 hours now.
SÃO PAULO – A Telefônica espera concluir o "rastreamento técnico completo" em sua rede de transmissão de dados até o fim desta noite. O processo poderá permitir "chegar a uma conclusão" sobre as causas da pane que derrubou os sistemas eletrônicos de parte dos serviços essenciais do estado de São Paulo desde a noite de ontem.
Telefônica expects to wind up "a complete technical trace" on its data transmission network by the end of tonight. The process will allow it to "reach conclusions" about the causes of an outage that took down electronic systems furnishing some essential services to the state of São Paulo starting last evening.
Esse é o prognóstico que a empresa fornece em comunicado distribuído há pouco, no qual também "lamenta os transtornos causados". Embora ainda não explique o que aconteceu, a companhia diz estar passando por um problema técnico parcial em sua rede de transmissão de dados para serviços corporativos.
That was the prognosis the company gave in a press release distributed a short while ago in which it adds that it "regrets any trouble caused." Though it has not yet explained what happened, the company said it is having a partial technical problem [sic] with its data transmission network for business customers.
Filed under: Banking and Brokerage, Convergence, Government Services, Outsourcing, Support Services, Technology, Telcommunications | Tagged: crash, crisis communications, data management, fire, government IT, network, police, rescue, são paulo, speedy, telefónica | Leave a Comment »